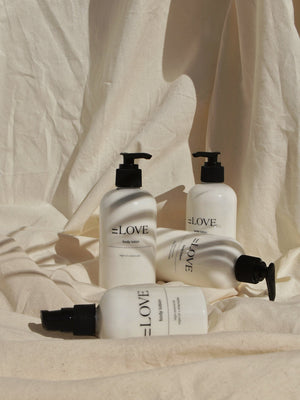 =LOVE Body Lotion
Sale price Price $29.00 Regular price
This is complete luxury for your skin! With a luscious combination of coconut oil, shea butter, argan oil, and our exclusive essential oil blend, your skin will definitively feel wonderful and nourished.
All =LOVE products are vegan and cruelty-free.
Ingredients:
=LOVE exclusive essential oil blend
water
virgin coconut oil
grapeseed oil
argan-oil
shea butter
emulsifying wax
steavic acid
optiphen plus
8oz.