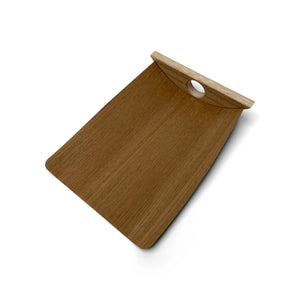 Natural Wood Dustpan
Sale price Price $18.00 Regular price $53.00
Extremely light and flexible, the natural wood dustpan is made of sliced Teak that is bent like a piece of paper. Unlike plastic dustpans, it does not create static electricity, so dust comes off easily, without sticking to the surface.

In Japan, where cleanliness is a key virtue, such dustpans have been part of everyday life since ancient times. And with such elegant form, you'll want to hang on the wall with your Japanese broom when not in use.

Materials:

- Teak
- Aluminum
- Paulowina Wood
Dimensions:
- L 9" x W 7" x H 2"

Made in Japan