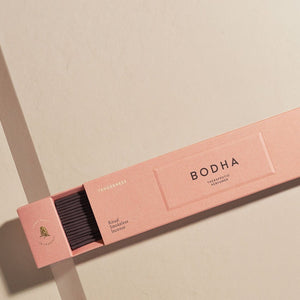 Smokeless Organic Incense Tenderness
Sale price Price £41.00 Regular price
Experience a moment of tenderness with this rosy therapeutic scent.
A heart-soothing blend of rose, geranium & shiso leaf, coupled with a smokeless burn for tender lungs.
We created this special edition incense in collaboration with a 5th generation woman-run incense house on Japan's incense island.
To use - place in an incense holder, light tip, blow out flame & enjoy.
The ancient ritual of incense helps to
- calm the mind
- create space
- set intention


Each box contains 50 x 20 minute sticks, 16+ of total burn time.
Made in Japan.