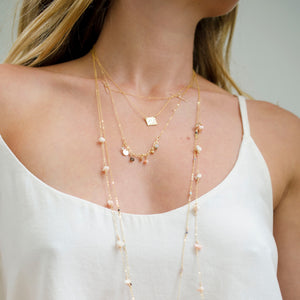 Sailors Talisman
Sale price Price £130.00 Regular price
Said to bring peace within, corals have been used as talismans, amulets and healing gemstones for centuries. They represent modesty, happiness and immortality. Our Angel Skin Sailors Talisman necklace is created from a vintage lot of Italian Mediterranean angel skin coral.
Details
Length 34"
Angel Skin Coral mounted on gold filled wire.
Note: All coral, especially the white, pink and red corals are rare and can no longer be imported. Circa 1970.