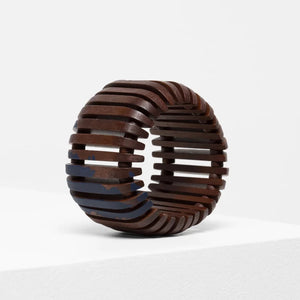 Naemi Print Bracelet
Sale price Price $114.00 Regular price
Naemi Print Bracelet is crafted by skilled artisans using hand-cut timber pieces that have been custom-dyed and hand-painted in an exquisite Naemi print. Elasticated cord creates a lightweight, sculptural bangle that's effortlessly donned. Made with timber from managed plantations.
Crafted From: Wood beads, elastic internal
This jewellery piece was hand made by skilled artisans in the Philippines, using mamalis timber (Pittosporum pentandrum), also known as white wood or pangantoon. The timber was grown in the Philippines in managed plantations. Each wooden bead is hand turned and custom dyed, followed with a natural wax polish for surface protection.