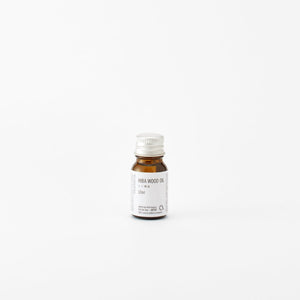 Wood Essential Oil 12ml
Sale price Price $49.00 Regular price
The natural Hiba oil is extracted through water vapor distillation, from the wood chippings of Aomori Hiba trees dating over 250 years.
There are more than 40 different kinds of ingredients in the essential oil extracted from Aomori Hiba. Two key ingredients are the Hinokitiol, and Beta-Dolabrin have the strongest antibacterial effect. Trees with Hinokitiol nd Beta-Dolabrin are very rare in the world and in
Japan only the Aomori Hiba has these two ingredients.
Insect Repelling Effect: Keeps away termites, mites, mosquitoes, cockroaches, etc. Relaxation Effect: Aomori Hiba fragrance is very relaxing.             
Deodorizing Effect: Eliminates unpleasant odors.
Made in Japan.